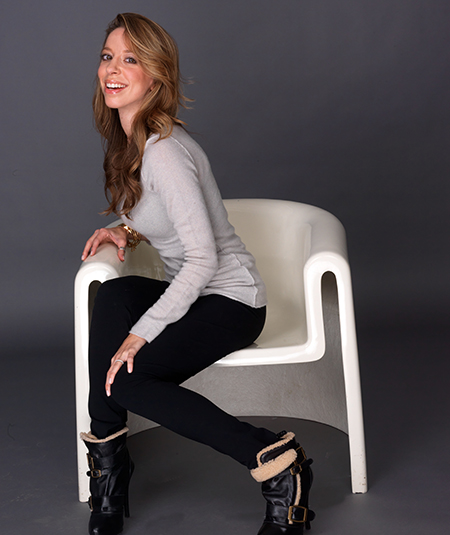 Your body is speaking to you.
Asking you to tune in.
Begging you to make some changes.
Telling you to ask for help.
And you want to listen. You need to listen. But after taking care of the kids, after finishing the work presentation on deadline, and after years of ignoring your body's pleas, you're tired . . . and just not sure of the next right step to take.
You know you need something different; you just don't know  what.
I get it. I've been there.
I used to be miserable. I hated my job, felt lost in my relationships, and my health was deteriorating.
I went to the doctor to find out why I couldn't eat without feeling sick, why I was exhausted all the time, why my joints were beginning to ache—all before the age of 30! Despite seeing several doctors and going through even more tests, no one could pinpoint my health issues.
So, I began to explore myself.
Working with a holistic nutritionist, I educated myself on myself—on my body, on my gut, on the diet that would keep me healthiest and happiest. I did the work to learn about, communicate with, and come back into a healthy lifestyle and relationship with my body.
And it changed my life.
I know it can change yours too.
As a life and wellness coach, I will guide you through this same education . . . but unique to you.
To your body. To your health. To your life.
And to living it to the fullest.
I am a Certified Professional Coach through the ICF-accredited Institute for Professional Excellence in Coaching (IPEC), and I am currently earning my Masters in Nutrition. I work one-on-one with my clients to create unique blueprints for healthy lives—in mind, body, and soul.
And as for me? Today, after years of working in the chaotic fashion industry, I am following my own blueprint and finally living the healthy lifestyle that I've always wanted.
I feel healthy and conscious every day.
I have a beautiful, loving family.
And I am doing the work that I feel called to do . . .
. . . the work that supports you in your journey back to health and happiness, too.
If you're ready to start listening to your body and taking control of your health, click here to learn more about how we can work together.
You get to feel good, healthy, happy, and connected to your body from the inside out.

Sign up here to get free health + wellness advice that will help show you how!
Plus, you'll get immediate access to my free checklist:
21 Ways to Feel Good & Live Well in Your Body, Mind & Soul!